Citrus Boost Set
Cocktail of Joy  |  3 x 10 ml, 1 x 15 ml
Citrus Boost Set is packed with freshness and joy. All your citrus favorites: Sweet Orange, Grapefruit, and Lemon, and our bestseller Energy is bundled together to turn your home into an oasis of bright, energising aroma. 45 € value for 39 €.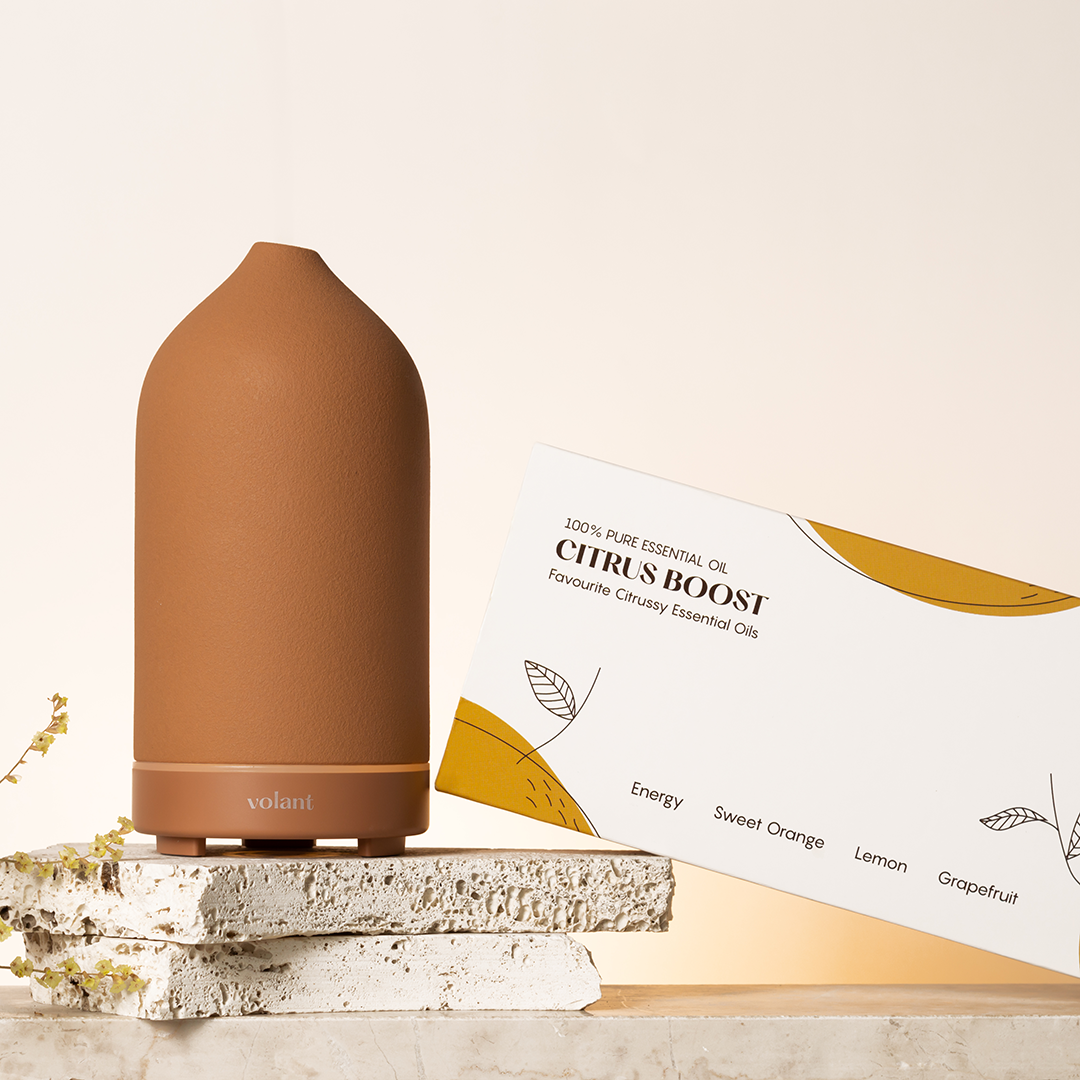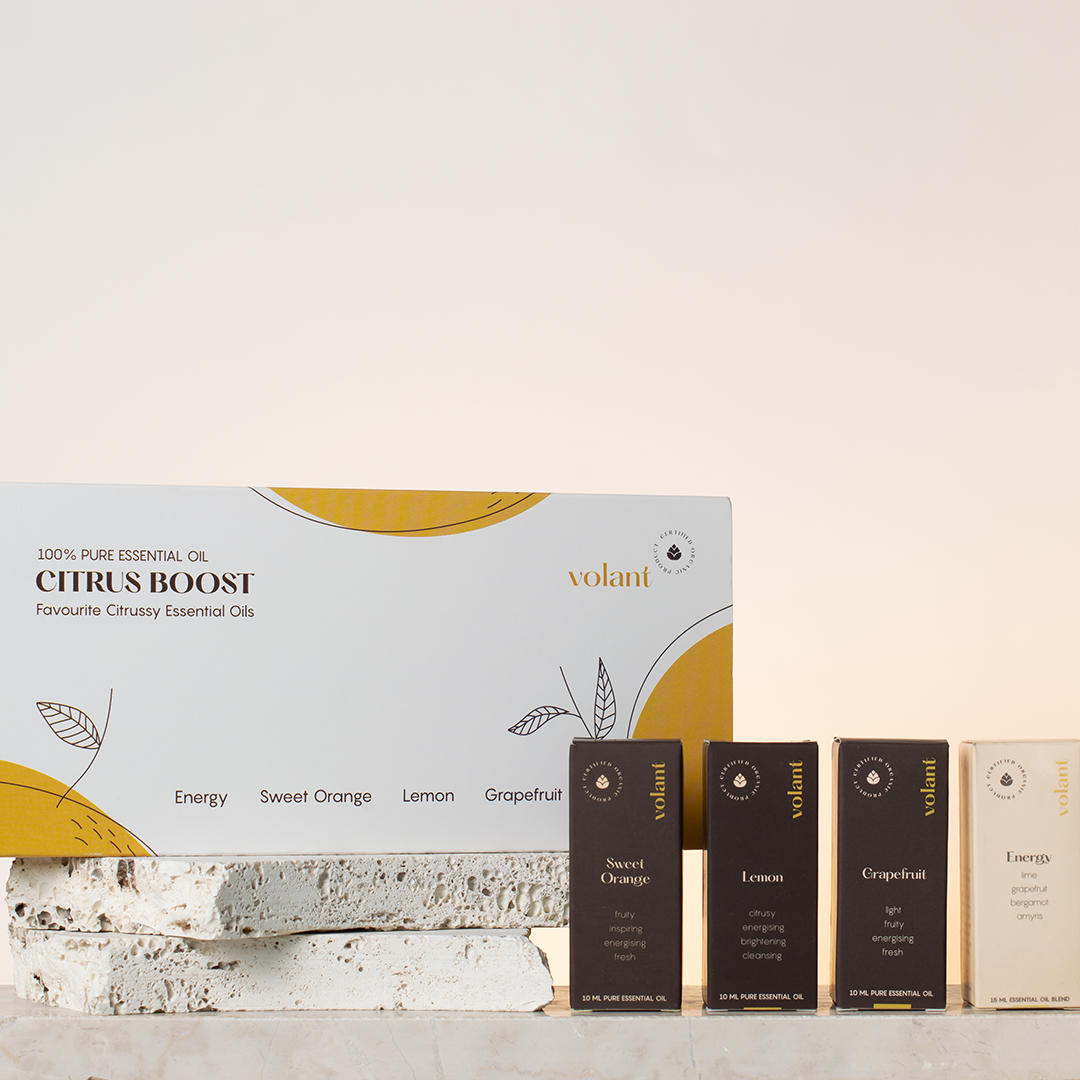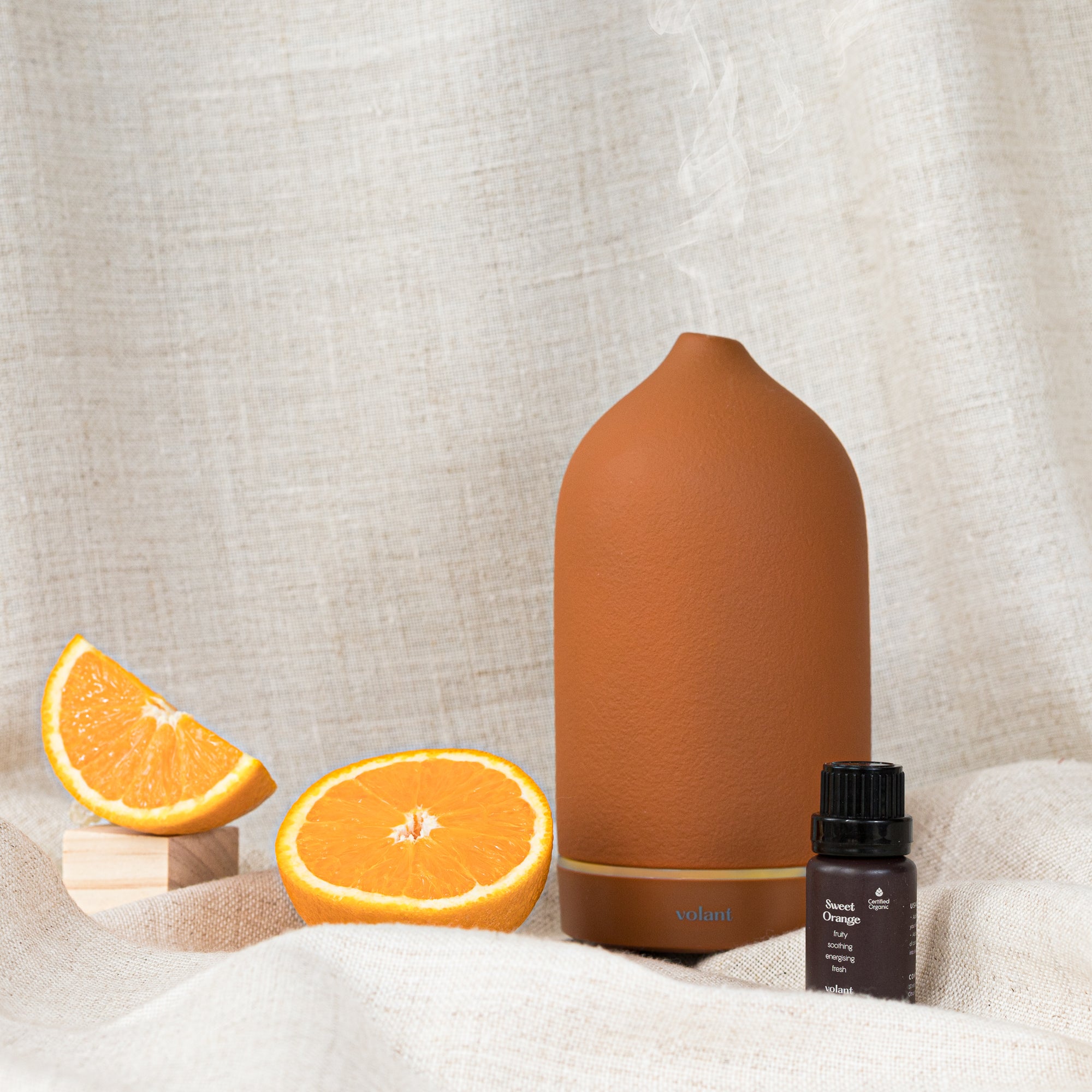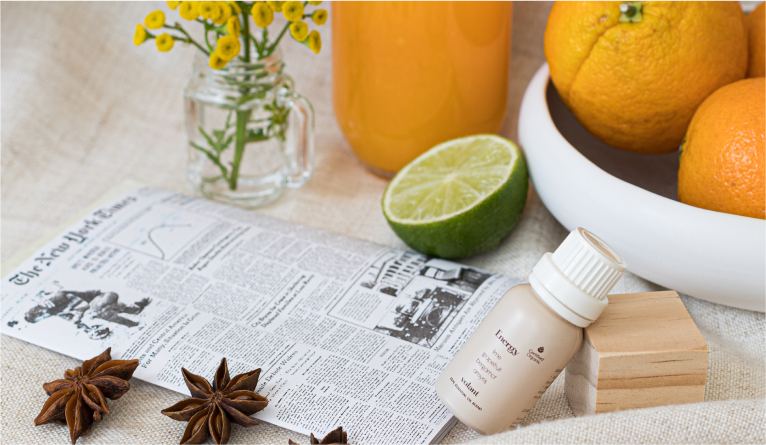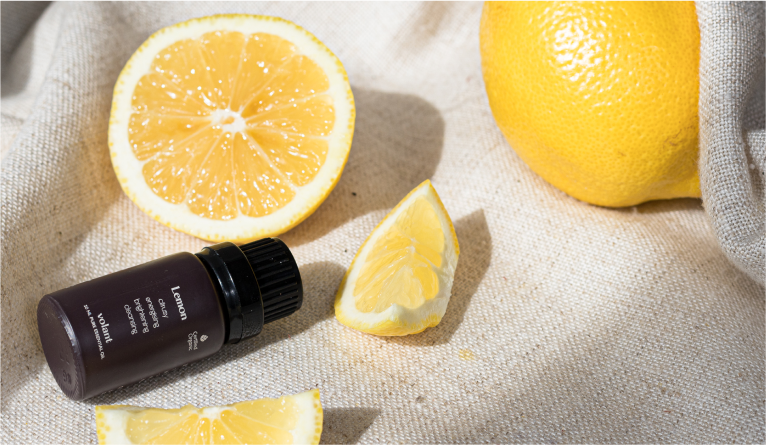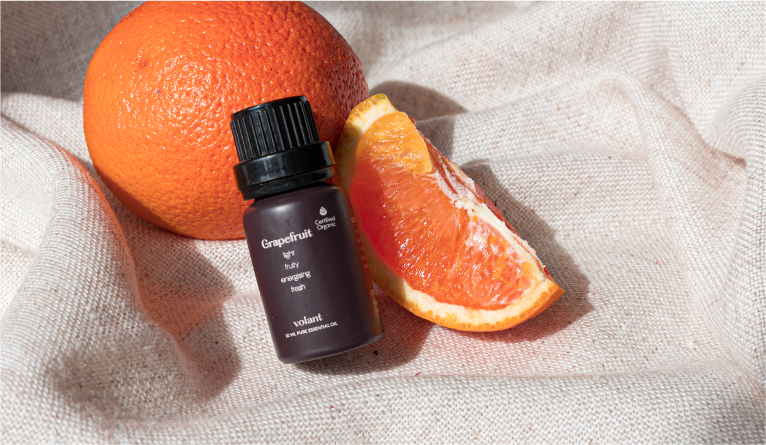 Everyday boost
Organic Energy is a fresh and juicy blend. Bright citrus aromas of Grapefruit, Lime, and Bergamot mixed with a dash of Amyris evoke feelings of spring and of the sun on your skin. Jumpstart your day with thisenergisingblend.
The feeling of sunkissed skin
Organic Sweet Orange is an uplifting, fresh, sweet, and energising aroma. This essential oil creates a warm vibe that takes you straight back to your happiest moments. Diffuse Sweet Orange daily to both cleanse the body and energise the mind.
Cold lemonade on a sunny day
Organic Lemon is bright, juicy, and fresh. Lemon is powerful for home cleansing and purifies the air and surfaces. The distinct and strong aroma is a mood booster andevokesthe feeling of warm summer nights.
Boost your mood
Organic Grapefruit is energising and invigorating. It will instantly brighten your mood with its candylike smell. Grapefruit can be purifyingand brighteningfor the skin. Diffuse Grapefruit when you need an everyday boost.
Scenting 100,000+ happy homes