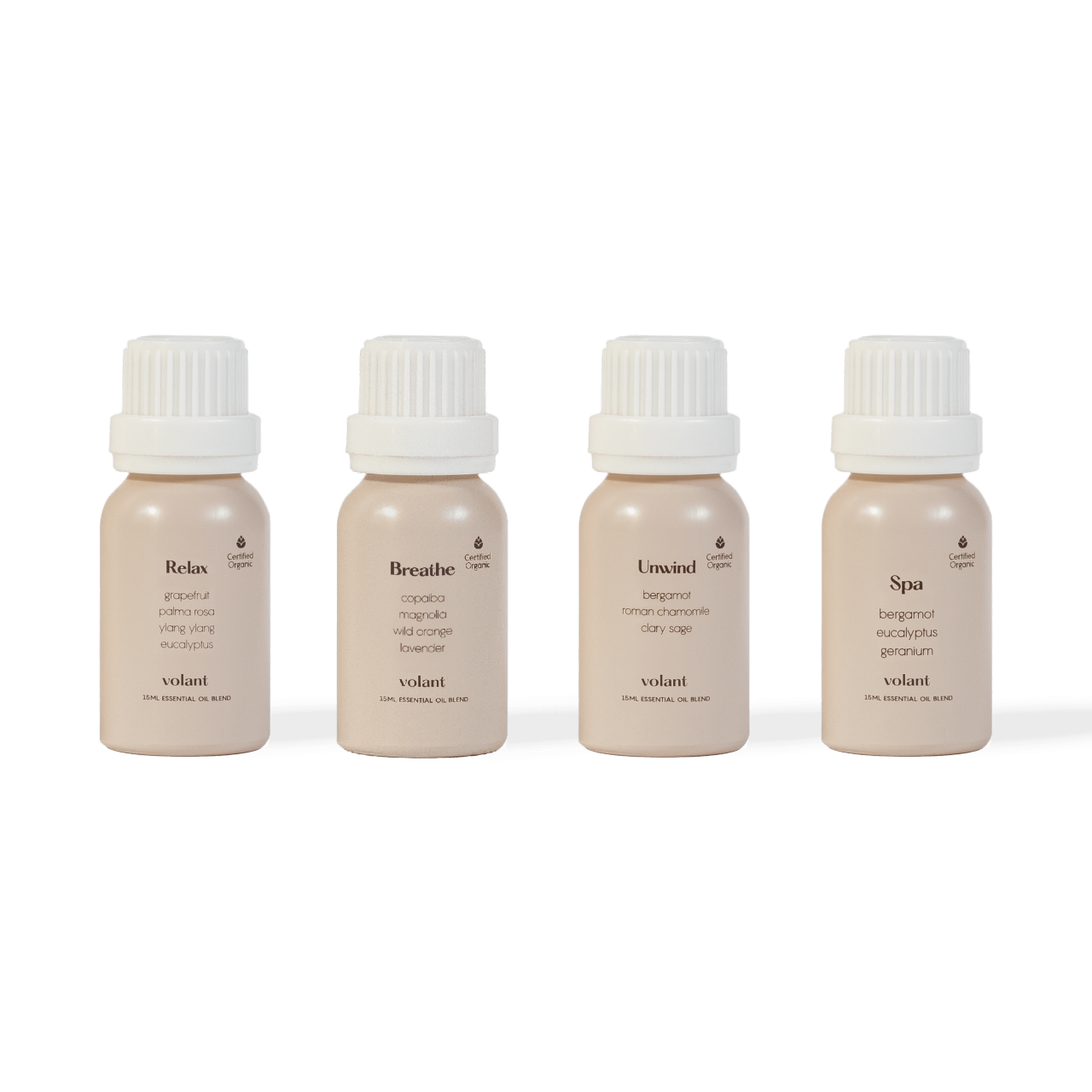 The Relaxing Set
Comfort zone  |  4 x 15 ml
The Relaxing Set is filled with comfort and calm. Relax, Breathe, Unwind and Spa, all designed to help you get a pause from everyday stress, make space for rest. Be yourself. Create the atmosphere of a quiet flower garden with these aromas. 67 € value for 59 €.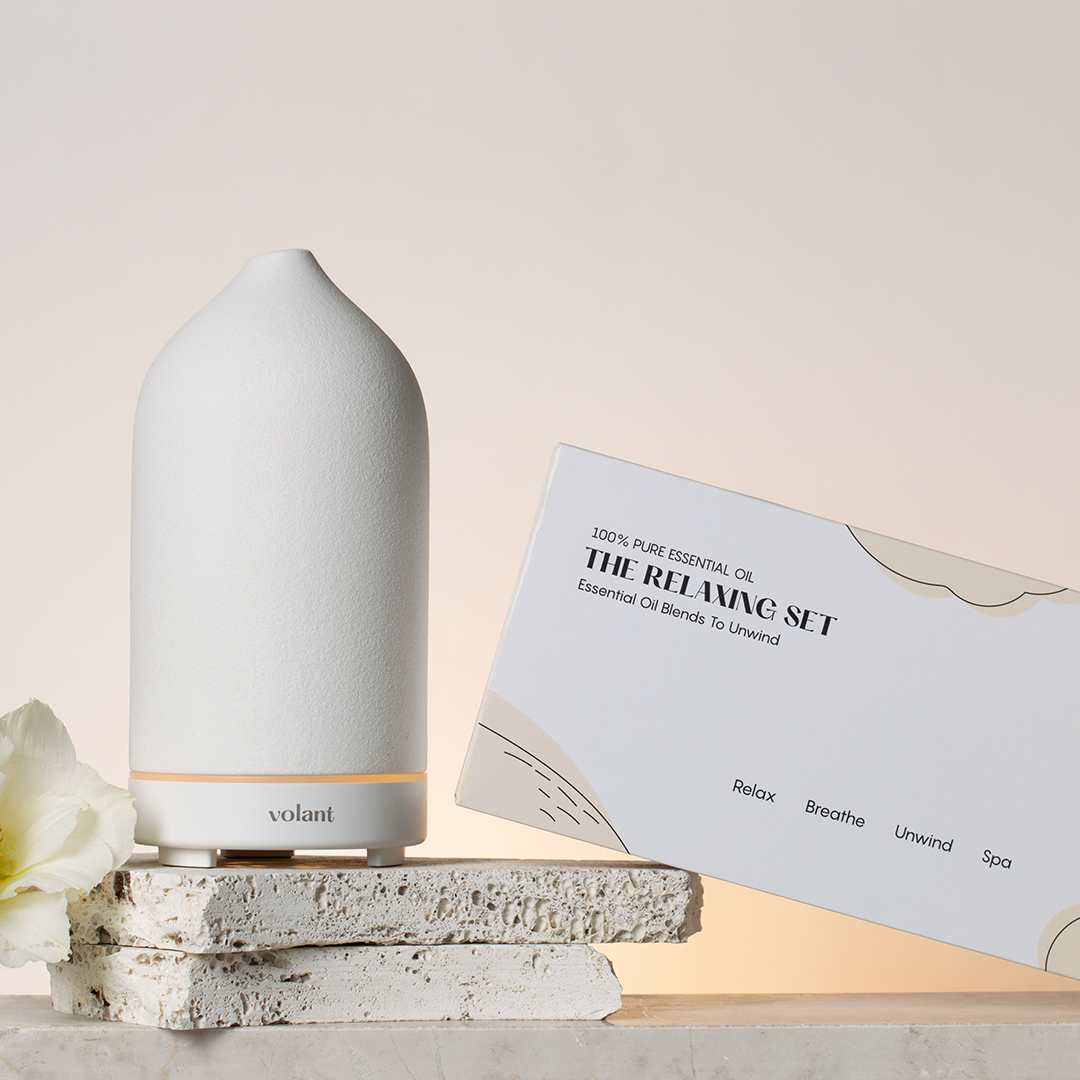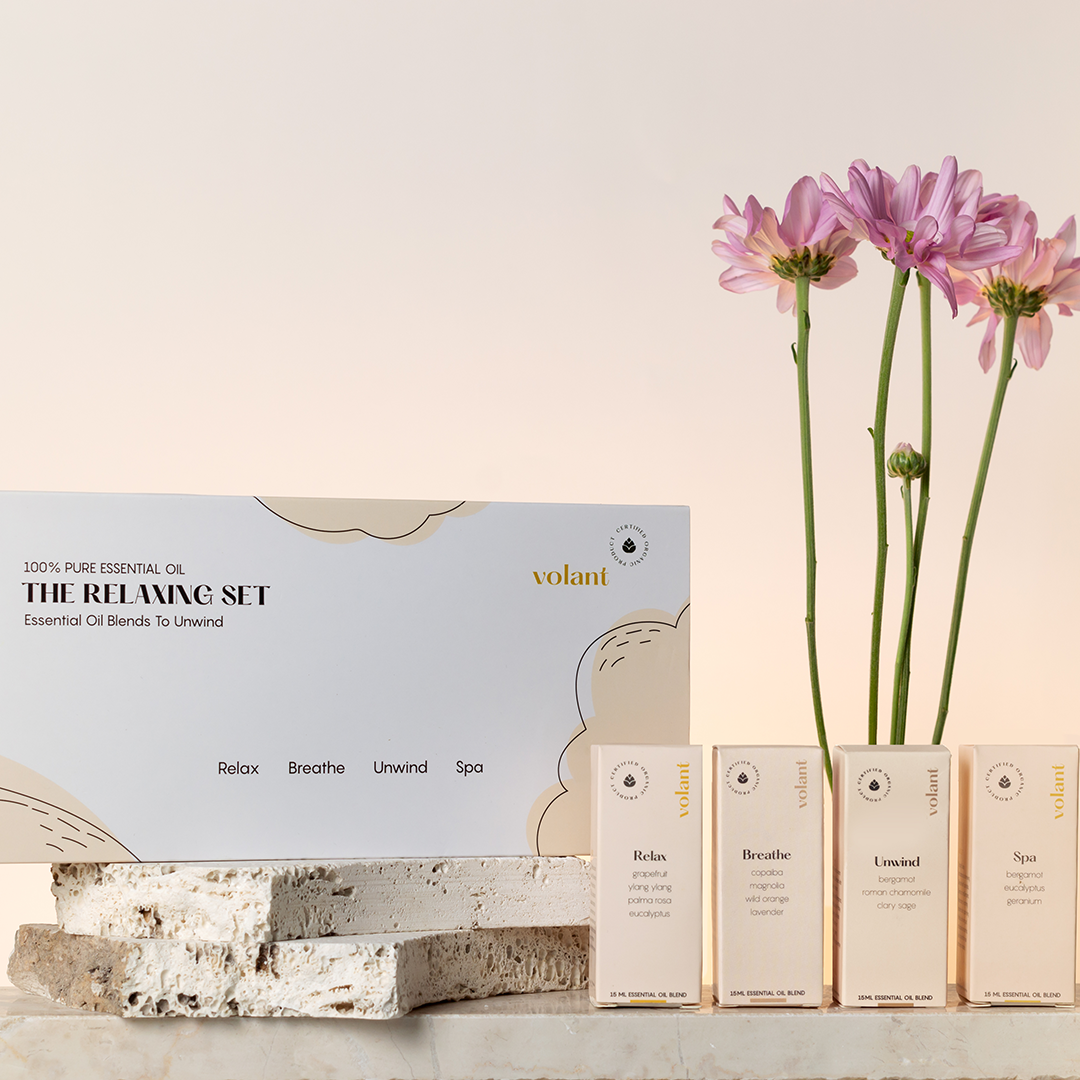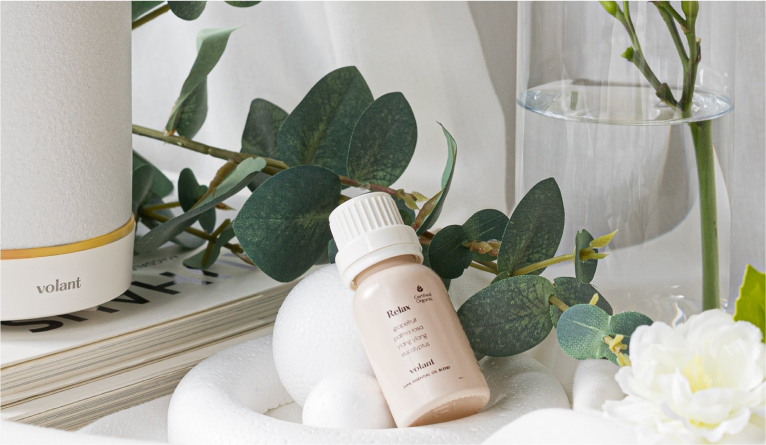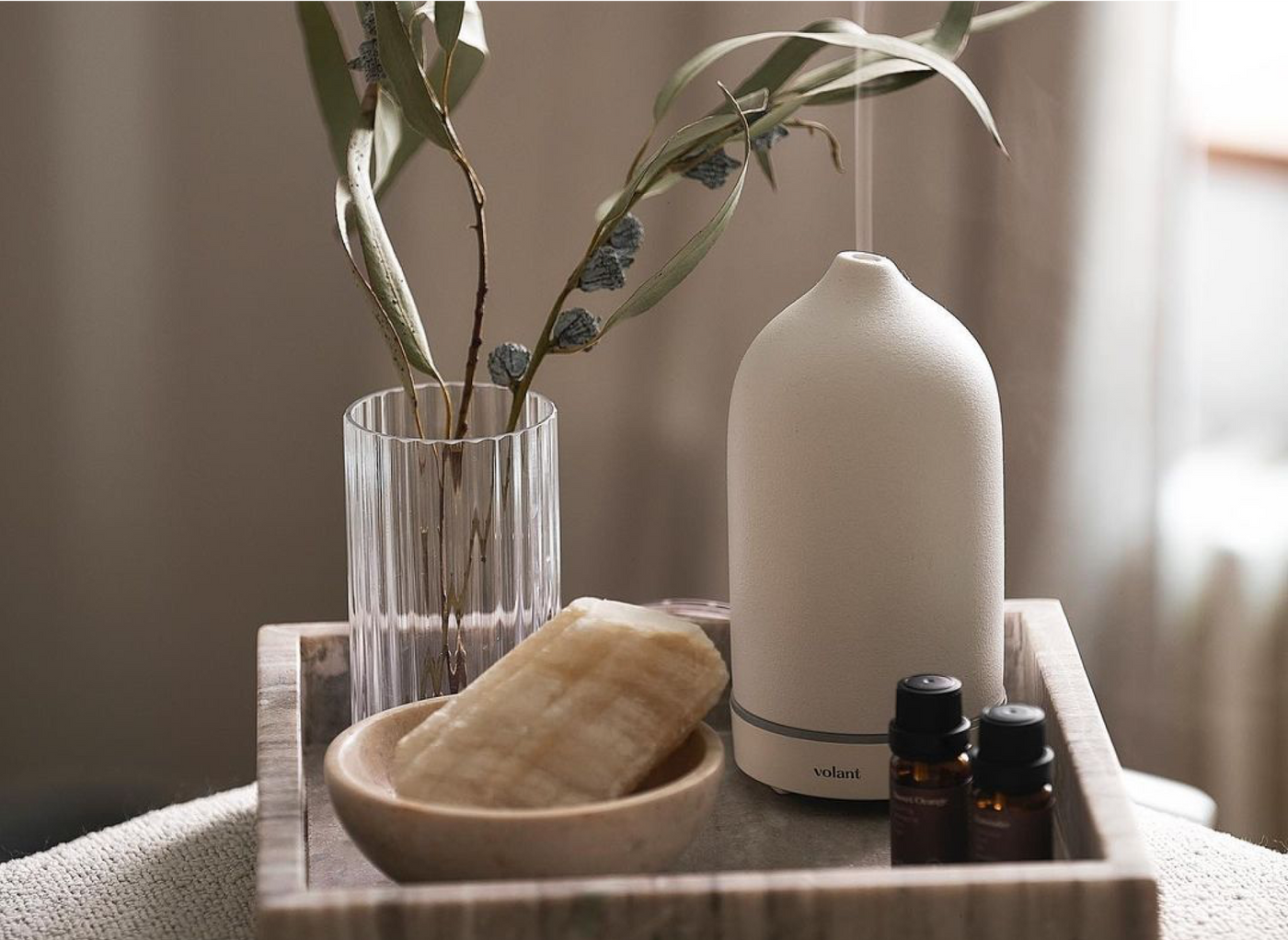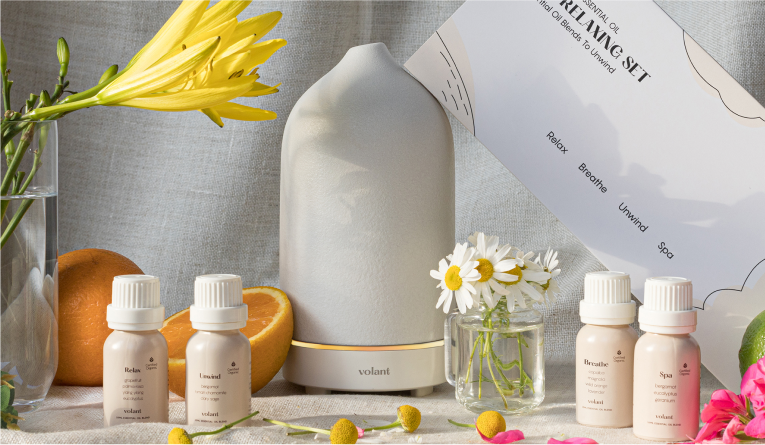 Sit back, calm down
Organic Relax is soft and calming. The flowery blend of Palma Rosa, Ylang Ylang, Eucalyptus, and Grapefruit creates the atmosphere of a quiet flower garden. Relax sets the stage for a calm family evening or some well-deserved alone time.
Breathe in, breathe out 
Organic Breathe is calming and relaxing. Wild Orange, Lavender, Copaiba, and Magnolia are blended to help find your inner peace. Put Breathe in your diffuser, lean back, and take some deep breaths. Perfect for meditation and yoga.
Your home paradise
Organic Spa is antibacterial and renewing. Blended with Eucalyptus, Geranium, and Bergamot it recreates the calming and refreshing spa feeling. With its softening and antibacterial properties, Spa is a must for your bathroom routines.
A sweet touch
Organic Unwind is warm and calming. Blended with Clary Sage, Roman Chamomile, and Bergamot, it is inspired by the Friday feeling. Either you finish your day at work or just cleaned your home, Unwind will help you enjoy the moment.
Scenting 100,000+ happy homes